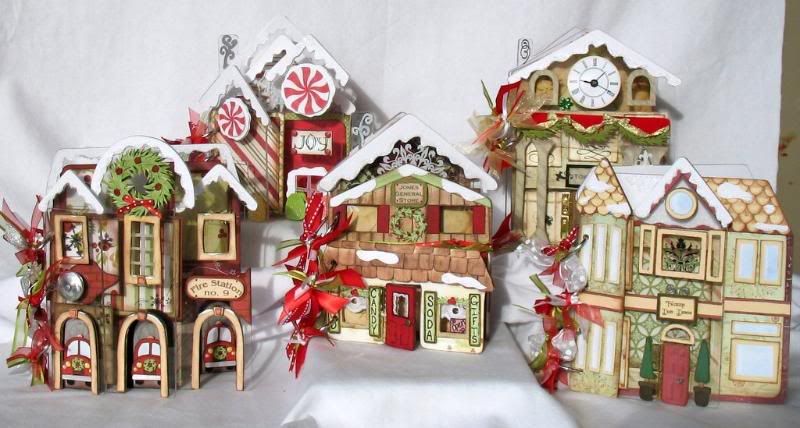 My Christmas Village is finally posted on eBay. I am so pleased with how it all turned out. My only concern is it took me so long to complete it's going to be a challenge getting it to the buyers before Christmas!
I still need to get the unfinished albums listed. Once that's done, man alive, I need to hit the stores and start my Christmas shopping!!
Here's a link straight to the
auction listings
.
Oh yeah, I met with my copyright and patent attorney regarding Clear Scraps THEFT of my house shaped design template. My attorney was very interested in
pursuing
legal action because the theft is so
blatant
!
Woohoo
!