Today my album: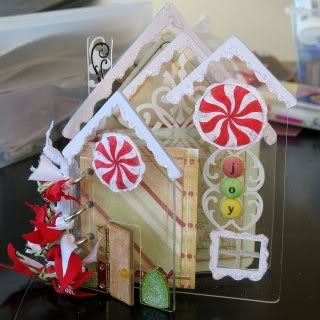 Made it on the eBay Pulse!
I am so excited. The overwhelming amount of support from buyers and also sellers has been amazing. People are just so nice. I really questioned whether this album was any good and almost stopped in the middle of making because I didn't think it was going to turn out. I'm seriously so insecure-It's not even funny! But

woo hoo

, I've made a winner. Here's the link if you want to see the whole thing: http://cgi.ebay.com/ws/eBayISAPI.dll?ViewItem&rd=1&item=170159395211&

ssPageName

=

STRK

:

MESE

:IT
Now, on top of being excited about my own album, my design team Pocket Full of Papers (

PFOP

) launched our Pink Charity listing tonight on eBay and immediately got a bid. The charity listing is something we do annually in October. All of the proceeds benefit the Susan G.

Koman

For the Cure breast cancer foundation. As women we all know someone who has been personally effected by Breast Cancer and I think all live

with the

fear that someday it could be any one of us. The album is beautiful with 28

separate

layouts all th

emeless

in pink. Please have a look at the album. If you feel so inclined, please bid generously.
View the

PFOP

Pink Charity listing.